Coachella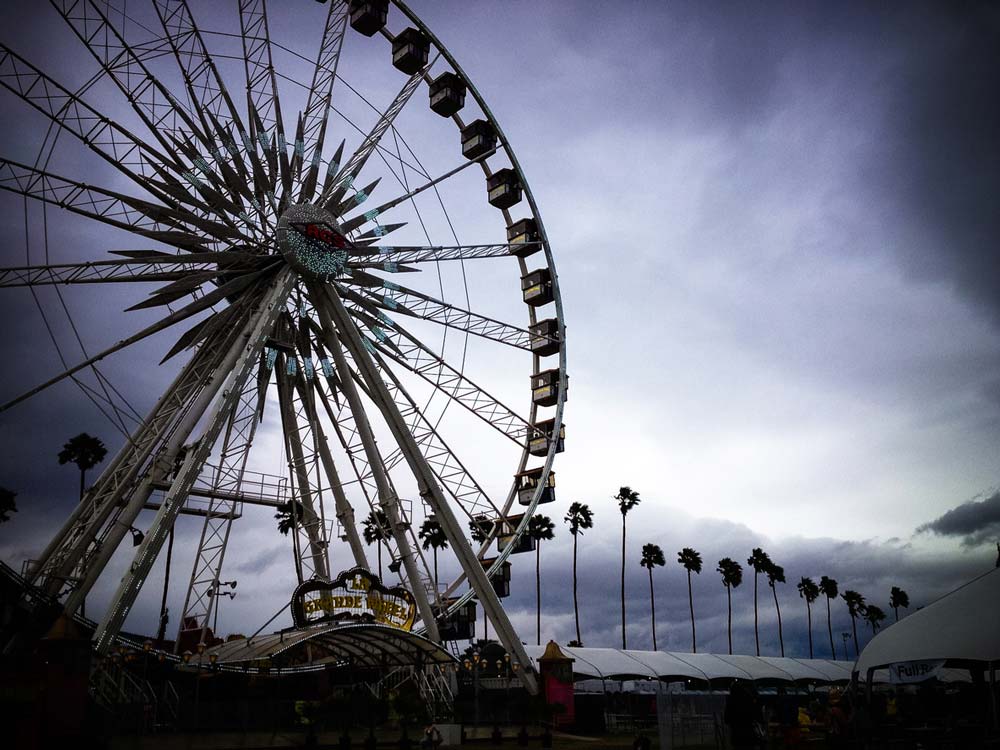 Coachella, also known as Coachella Valley Music and Arts Festival is known for its music. The vast amount of music genres Coachella offers draws in hundreds of thousands of people year-after-year, from different countries and cultures. Over the years, Coachella has gained so much popularity, that what was once a one-day event, now takes place over a two-day time span.
For anyone that owns a Palm Springs vacation rental, Coachella can become one of their greatest sources of annual income. Currently, every hotel in the Palm Springs area is SOLD OUT. Here is a list of the hotels currently sold out in Palm Springs, the Hilton 24.3 miles away, the Renaissance 26.2 miles away, Homewood Suites La Quinta 6.6 miles away, Renaissance Indian Wells 8.7 miles away, Westin Mission Hills Golf Resort and Spa 16.6 miles away, Rivera Palm Springs Resort & Spa 25.7 miles away, and the list goes on.
Why Invest in Real Estate
A home close to Coachella, could be your ticket to generating some amazing returns. That is, if you were to purchase it as a vacation rental, it would become a great source of income. See below what hotels are charging for only a 3-day stay
Vacation Rentals
What ever your circumstances might be for buying a home, Palm Springs, CA is one of the few cities where real estate is still affordable. Today, the market for Palm Springs real estate is thriving and the values are exceptional. So if you are looking for an ideal investment, a vacation home, or retirement property, there is a Palm Springs home just for you, one that suits your needs and your budget.
If you are in the market and looking to invest in a vacation rental, you may want consider buying a home in Palm Springs. Vacation rentals in Palm Springs go fast, summer, spring, or fall it does not matter, vacationers will come and go year round because of what Palm Springs has to offer. Palm Springs is a place where there is always something to do, but what truly makes Palm Springs such a big draw for vacationers near and far, is the list of well-known events like Modernism Week, Coachella, the BNP Paribas Open, and the Stagecoach Festival just to name a few.
Rented Out For Months
Consider the possibilities of the money you could make with a vacation rental in Palm Springs. The shear amount of people the signature events draw in, could keep your vacation rental rented out for months. So, whether you simply want to have a home in one of America's hottest vacation spots, or you are looking to grow your sources of income, owning a vacation rental in Palm Springs offers you a regular source of steady income, or a place that can be enjoyed by you, your family, and your friends.
Investing in Palm Springs Real Estate
Town Real Estate is currently offers multiple homes only miles away from the annual two-day event known as Coachella, and only minutes away from other major annual events. Owning a vacation rental in Palm Springs could mean having a regular steady source of income. From signature events, to family vacations, we can help you find just the right investment. So, whether you are looking for a new source of income or simply looking for a place to call home, we have you covered!
Discover Affordable Palm Springs, Real Estate TODAY!

Earn rental income or simply soak up some fun in the sun during cold winter days.

Looking for a Second Place to Call Home? Contact us today to get started!