Welcome to Palm Springs, CA
Let Town Real Estate take you on a Trip Around Town
A Guide to Palm Springs Real Estate
Welcome to Palm Springs, CA… Palm Springs is a place where people can go to escape the stress of their day-to-day lives… or set out on a much-needed adventure. Palm Springs has some of the finest golf courses, resorts, hotels, shopping and hiking spots southern California has to offer. It is why vacationers from around the globe choose Palm Springs, as their ideal place to vacation but it's not just a vacation spot! Over the last few years this city has become a mecca where the real estate market is not only flourishing it is also affordable!
Investment Considerations: Why Buy in Palm Springs?
Palm Springs, Palm Springs Real Estate
The housing market has been on a roller coaster for the last decade… we experienced the after effects of the housing bubble and saw inventory rise rapidly brought on by an influx of foreclosures and distressed properties. Today however that has all changed… the economy is recovering at a very fast pace and what that means for a home buyer is the opportunity to buy a new home, second home or an investment property will decrease rapidly as the days move on.
Today buying a home should not mean that you have to settle for less… true in areas like San Diego, CA the price for a home is so high that most will have to settle for either an area outside of their ideal one or they may have to consider buying a condo instead of a home…
But there is still hope…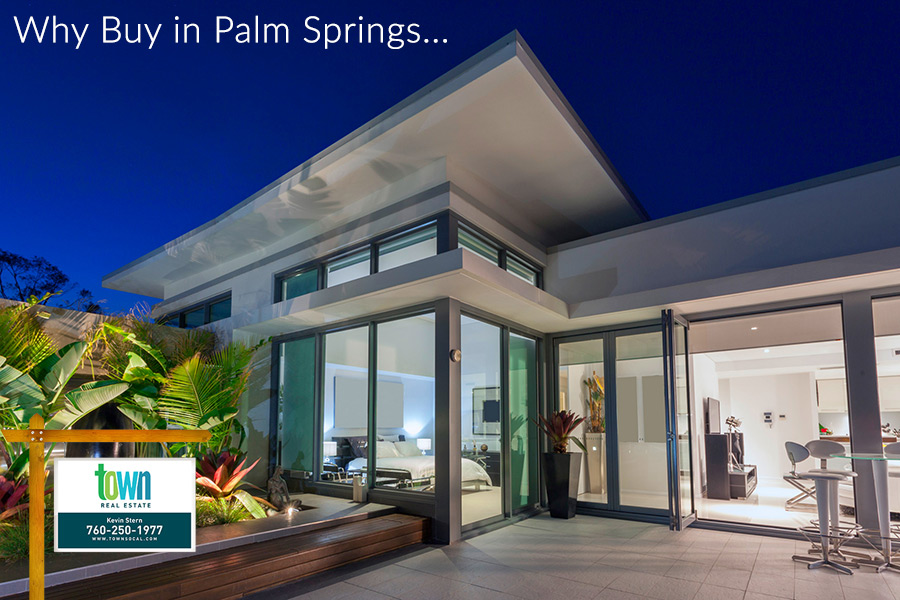 What Palm Springs has to offer a Home Buyer…
The Palm Springs housing market presents an incredible opportunity for those looking to purchase what they actually want. The price for a home in Palm Springs is about 30% less then cities like San Diego… what this means for YOU? Take advantage of the opportunity the Palm Springs housing market has to offer now… because waiting may be the difference between having the ability to purchase the home you really want versus having to settle for something less…
Let Town Real Estate take you on a Trip Around Town
A Guide to Palm Springs Real Estate
Buying a new home, a second home or an investment property is a process… and part of that process is deciding where to buy. The Palm Springs real estate market presents an incredible opportunity for homebuyers. To help you make a more informed decision about buying a home in Palm Springs, let us take you on a trip around town.
Palm Springs is close to major cities like Los Angeles and San Diego so close that it takes just a few short hours to land in our desert oasis. In fact, Palm Springs is known for a place where the rich and famous seek to build their second homes and well-known architects come to build them. The architecture in Palm Springs is so extraordinary that vacationers come from a far to take guided tours… from mid-century masterpieces to their contemporary descendants the architecture in Palm Springs is something you have to see for yourself!
Nature and culture exist in perfect harmony in Palm Springs adding more beauty to homes and their surroundings. The verticality of the mountainside made by the San Jacinto Mountains adds immediate details to homes surroundings. The homes in Palm Springs are mainly one-story structures that make the preservation of the mountains natural beauty a view that can be enjoyed in the privacy of your backyard.
Whether you are looking to buy a new home, second home or an investment property Palm Springs Real Estate offers an unbelievable opportunity one that should not be overlooked!
Palm Springs REALTOR
Welcome to Town Real Estate, your resource for real estate advice and up-to-date real estate market information… Whether you are buying or a selling a home, selecting the right REALTOR is IMPORTANT! At Town Real Estate, we build lasting relationships with our clients by using our knowledge and experience to comfortably guide them through a fully informed process of buying or selling their home. Remember, your real estate agent works for you not the other way around! Contact us today and let us help you find the best solutions to your real estate needs.
About Town Real Estate
Palm Springs REALTORS
Town Real Estate is an independent boutique brokerage specializing in Palm Springs Real Estate, Idyllwild Real Estate and neighboring resort communities in the Coachella Valley. At Town Real Estate, we seek to hire only the highest quality real estate agents in the industry. We look for a proven track record of success and a work ethic focused on caring for the client's needs. Give any of our experienced real estate agents a call or email us today to set an appointment. We want to help you meet your real estate goals and will ensure we listen to your unique needs to better serve YOU! Let us help you today!
At Town Real Estate, the soul of our philosophy is to make every client feel like they are important, we listen carefully to each client to ensure they feel listened to and heard. Our Mission is to grow one-to-one relationships with every client we meet. WE always take the time our clients deserve to provide them with the right real estate solutions. We are real people who do business with both our minds and our hearts.
Our promise to you, to provide you with real estate solutions that fit your unique needs and deliver a level of service that makes you feel important because the truth is… you are!
We welcome you to…
Discover, what it is like to have a real estate agent that focuses solely on YOU. Let Town Real Estate be the solution you look to for all of your real estate needs.
Town Real Estate, helping you discover the real estate solution that is right for YOU!
Our team of Palm Springs, REALTORS are ready to comfortably guide you through a fully informed process of buying or selling your home.
Town Real Estate, we make Real Estate easy… Call our Palm Springs Real Estate office TODAY!
Town Real Estate, this is living…