Palm Springs Restaurant Week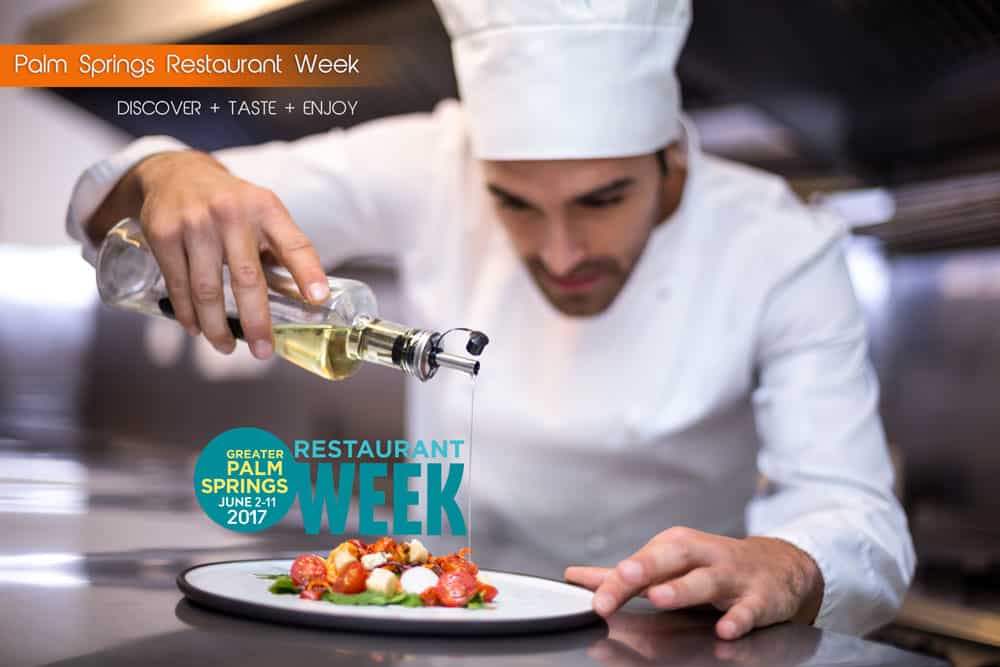 Palm Springs Restaurant Week is a chance to discover and explore the flavors Palm Springs has to offer. Featuring some of the best places to dine in Palm Springs, Restaurant Week is just around the corner. Restaurant Week, is a time to take your taste buds on a journey. From Palm Springs to Palm Desert, there is a map of culinary creations to follow. Handcrafted for this event, one can find indulgent menus, here there, and everywhere.
With local restaurants in Palm Springs, serving their very best flavors from one convenient menu, dining is easy. So, pick one, two, three, or more restaurants to dine at, the choice is yours. Don't worry, there are plenty of days for one to indulge! Whether you have had the chance to sink your teeth into this exciting event, or not, we offer you some insight.
What & When
Palm Springs Restaurant Week is a 10-day dining affair that showcases a variety of eateries throughout the Coachella Valley. Restaurants participating in this annual event, offer special lunch and dinner menus at set prices. The event helps to introduce new customers to restaurants, and enhances the economic vitality of the Greater Palm Springs area.
Restaurant Week Offers Something For Everyone…
Experience & Discover
Experience new flavors and discover new places, with a three-course fixed price menu. Whether you are new to the area, or a current resident, this is the week to enjoy and savor every last flavor of Palm Springs California. From the spices of the Mediterranean to the fresh catch of the day, there are plenty of dishes to sink your teeth in. Eat, play, or stay, this is the time to discover a vast array of cuisine types. Take a bite into a perfect steak or lobster, or sip a glass of wine with desert. The dining experiences Restaurant Week offers are priceless.
Range of Flavors
From the four corners of the world, Restaurant Week features almost every type of cuisine one can imagine. From Japanese to Vegetarian, to Mexican and American, there is a flavor to savor for everyone. With roughly 100 preset menus with prices ranging from $28, $38, and $48 dollars, this is the perfect time for one to be adventurous. So, if you are looking to tantalize the taste buds and not sure where to begin, start with finding the restaurant that is right for you. To find a restaurant by price, cuisine, or location, click here to begin your search.
Something For Everyone
Lunch or dinner, this week is the week to leave the calorie counting at the front door. Looking for fresh, organic, and locally produced fare and ingredients? Then, SOLSTICE is the restaurant for you. From farm-to-table, Solstice offers an imaginative twist on classic favorites. If tapas and wine is the way you like to dine, then JusTapas is the restaurant for you. With a dinner menu offered at only $29 dollars, one can choose selection A, B, or C for dinner. Whether you are looking to dine in style, or simply want to sit back and relax in a casual atmosphere, Restaurant Week offers something for everyone.