Palm Springs Homes
Palm Springs homes are still somewhat affordable, but that will not last for long. What ever your circumstances might be for buying a home, Palm Springs, CA is one of the few cities where you can still buy a home for a price that is reasonable. Today, the market for Palm Springs real estate is thriving and the values are exceptional. While spring is traditionally the busiest time for real estate, this summer is proving different in Palm Springs. So, if you are looking for a home, or even an ideal investment, you may want to consider some very important facts. As the sale of homes continue to rise, demand will rise, and price will follow. As the sales of homes continue to rise, inventory drops, ultimately affecting the price to rent a home. If the prospect of facing higher rents is something you simply cannot bear, then buying a home in Palm Springs is for you, especially with today's mortgage rates.
FACT: Low Mortgage Rates = Lower Monthly Payments

RENT IS AT AN ALL-TIME HIGH IN MANY AREAS
Interest Rates
Interest rates are the portion of the loan that is charged as interest to a borrower. The higher the down payment, the less one has to borrow, and thus you will pay less in interest overtime. However, ­if you are like most, coming up with a huge down payment may not be that feasible. The truth is, you don't need a 20% down payment to make your home buying dream come true. In fact if you are smart about the way you buy your home, you just might be surprised. Just because we hear from so many that a 20% down is something you want to do, does not mean it is something you have to do. With that in mind, we offer you some insight:
(Please note: Town Real Estate is not a lender and thus the information we provide to you, is to help you open your mind to the possibility of buying a home).
Types of Loans
FHA Loan: with an FHA loan, you can put as little as 3.5% down.
VA Loan: with a VA loan, you do not have to put money down, but to apply you have to be an eligible American veteran.
USDA Loan: with a USDA loan, no money down with 100% financing is available for non-military borrowers. This loan is for low to moderate-income homebuyers in suburban neighborhoods.
For those who may not be eligible for any of the above-mentioned loans, there is a way to strategize the purchase of your new home, in a way that won't break the bank. With this, we offer some simple insight:
Consider: the price of a home in different areas. San Diego home prices for many are not affordable, but in stark contrast, Palm Springs home prices are.
Mortgage Rates: buying while they are still low is a good thing to do.
Rent VS Buy: in some areas like San Diego, the rent is high, and will only continue to rise, this for most means buying might be a better option.
What you can Afford: the saying goes, do not allow yourself to be house poor, instead buy a home that is priced within your means.
Town Real Estate
Whether you are looking to buy a home or sell a home, Town Real Estate can help! Our Palm Springs REALTORS will help guide you through the purchase of buying or selling your home using their knowledge of the Palm Springs community and help you feel more at ease through your real estate transaction. We offer the most up-to-date Palm Springs Real Estate listings, which are available to you anytime. Our REALTORS are only a phone call away to help fulfill your needs or to answer any questions you have about the Palm Springs neighborhood.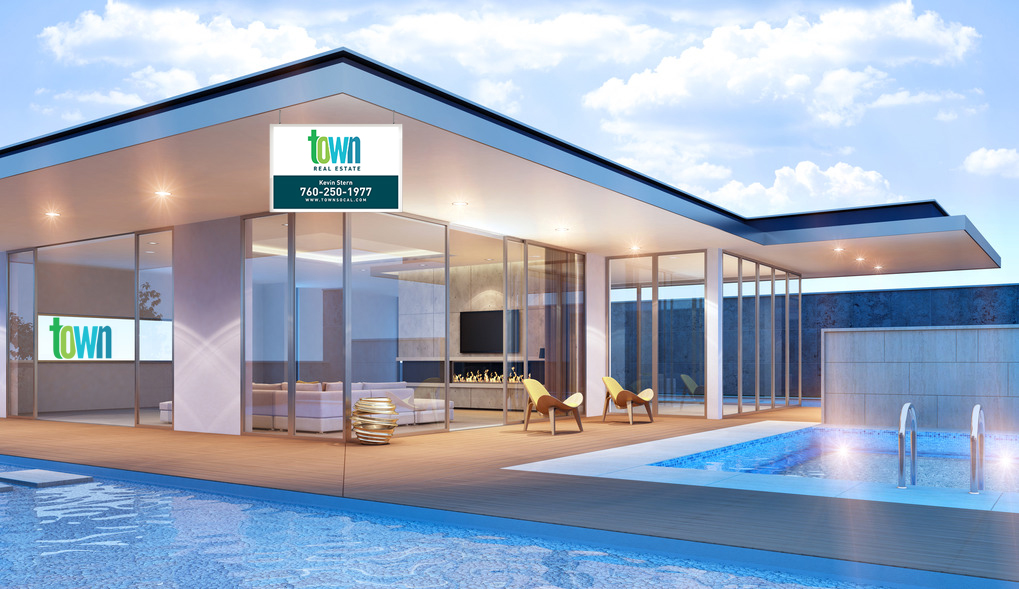 About Town Real Estate
Town Real Estate is an independent boutique brokerage specializing in Palm Springs Real Estate, Idyllwild Real Estate and neighboring resort communities in the Coachella Valley. At Town Real Estate, we seek to hire only the highest quality real estate agents in the industry. We look for a proven track record of success and a work ethic focused on caring for the client's needs.