Preparing your Retirement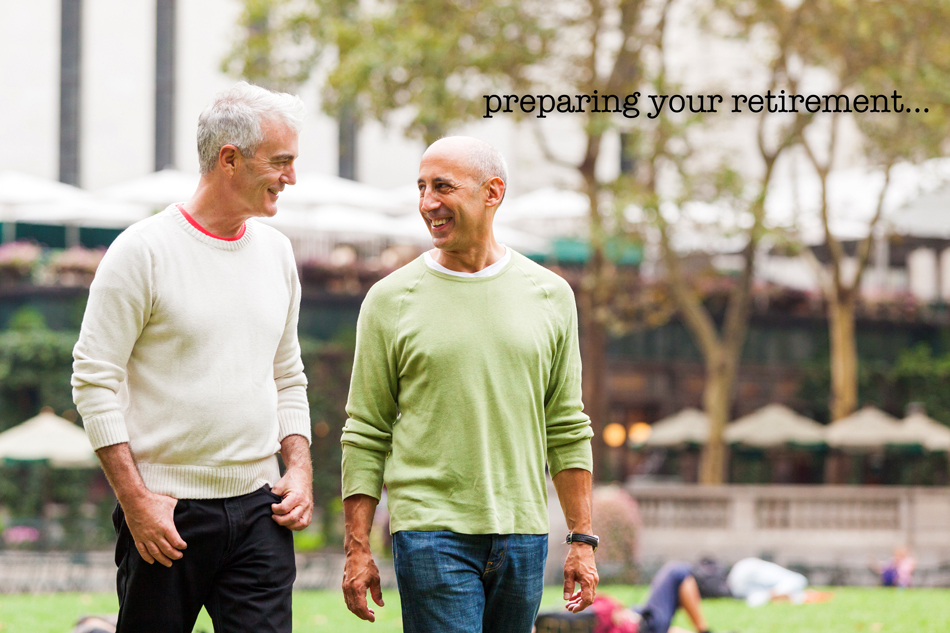 For those who are preparing for retirement, some important considerations during the planning process is, where you will live and when you should buy. If you have plans to retire in 5 years, buying a home now could be very beneficial. For those who have the means to buy a second home before they retire, where to buy is perhaps the most important part of the process. The reason is simple; where you live will have an impact on home prices and your quality of life.
As you move through the stages of life, priorities shift, and as a result, reducing the amount of stress in your life may be at the top of your list. The reality is, stress is all around us, day by day, we each deal with a certain level of stress. However, stress is more insidious in certain places! Cities like San Francisco, Los Angeles, New York, and Chicago to name a few, are a swirling vortex of antacid and rattle nerves.
It is not a real surprise that big city life is notoriously stressful. That said, for those looking to retire in 5 years you may want to consider how buying a home in Palm Springs CA can have a positive impact on home prices, and your quality of life. The Palm Springs real estate market is flourishing, and why not, homes are still affordable, and what makes Palm Springs even more attractive, is the year-round sunshine it offers.
ARE YOU, Preparing for your Retirement?

Palm Springs CA is a place where the real estate if affordable, the sunshine abundant, and the lifestyle is colorful…
Your Life, Simplified
Palm Springs life is unlike any other. Whether you are into arts and entertainment or health and wellness, the Palm Springs CA lifestyle is about enjoying all that life has to offer. Life in Palm Springs is not fast like most other cities. While there are some who seek big city life, there is something to be said about how persuasive a relaxed lifestyle is in Palm Springs. Palm Springs life demands that you a step back a bit and to accept the beauty of life.
A fruitful life is something many of us are after. The people, the places, the culture, and the things all around Palm Springs, are a clear example of what living a good life is all about. Palm Springs is a city that continually reinvents itself with hope, resilience, and a belief that everyone is equally accepted.
Palm Springs CA, Your Life Simplified…
Welcome to Town…
Buying a home for retirement? Town Real Estate can help! Town Real Estate understands the unique lifestyle of the LGBT community. Our REALTORS live in Palm Springs and have the experience to guide you through the purchase of buying your home as you prepare for your retirement. Many of our LGBT REALTORS have been where you are and understand how getting away from the big city life, can help you feel more at ease. Let us help you buy in the right neighborhood so that you live the life you have always wanted.
Gay Palm Springs REALTORS
Using first hand knowledge, we will search for homes in the right neighborhoods ensuring everyday is a day that is worth waking up to. We offer the most up-to-date Palm Springs Real Estate listings, which are available to you anytime. Our REALTORS are only a phone call away to help fulfill your needs or to answer any questions you might have as you begin the journey of buying a home for your retirement.
Let Town Real Estate be the solution you need to make your retirement dreams come true!
Town Real Estate, Unique Homes for Unique Lifestyles…
At Town Real Estate, the soul of our philosophy is to make every client feel like they are important, we listen carefully to each client to ensure they feel listened to and heard. Our Mission is to grow one-to-one relationships with every client we meet. WE always take the time our clients deserve to provide them with the right real estate solutions. We are real people who do business with both our minds and our hearts.
Our promise to you, to provide you with real estate solutions that fit your unique needs. Deliver a level of service that makes you feel important because the truth is… you are!
We welcome you to…
Discover, what it is like to have a team of real estate agents that understand your lifestyle and focus on your needs. Town Real Estate, helping you discover the real estate solution that is right for YOU!
Call our Palm Springs Real Estate office today at (760) 250-1977.
Town Real Estate, Your Life Simplified…