Curb Appeal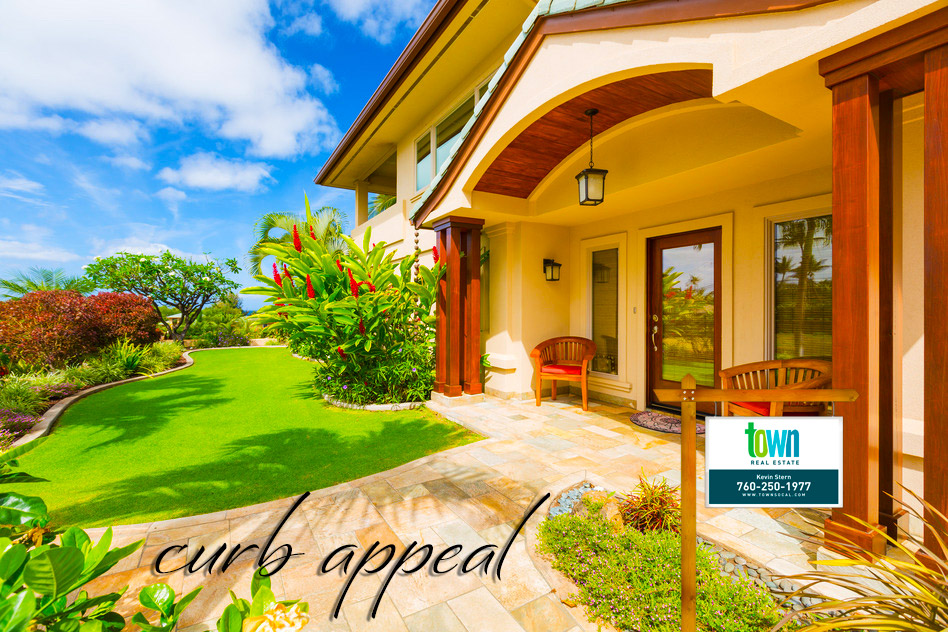 Curb appeal, a cliché word used to define how attractive a home is from street view. Ironically, the term itself encompasses so much more. Sure, a curb is something you park next too and when a home looks great on the outside you might say to yourself wow look at that house. But what about the inside of a home? The initial appeal of your home to prospective buyers is important but don't you think the inside and features of your home are just as if not more important then some nice landscaping and new paint?
Curb Appeal and Home Staging
Curb appeal and home staging are strategies people use to hopefully maximize the sale of their home. But, if you are going to appeal to today's home buyers simply redoing your landscape and adding a new coat of paint will not help you realize the properties full sale potential.
Buying a Home
The Decision Making Process
For many people, buying a home is one of the largest financial transactions they will ever make. There are many factors that have an impact on home buying decisions. For instance, emotions, latest styles and trends, outside influence (friends, family), lifestyle, customs/habits, advertising, incentives, and value are all factors that impact the buying decision.
Impacts on a homebuyers
Impacts on a homebuyers decision can be intentional or unintentional in that a choice to spend money often times can be influenced without someone even knowing it. Sure, the first impact might be the price but even if the price is right there are many other factors that play a role in their decision to buy a home.
The Decision Making Process
Homebuyers have to consider the best way to spend their money which involves a process including:
Opportunity Cost: what they are giving up in that if they decide to buy your home

To put it another way could they be giving something up something else they could buy with the money they are spending
That is to say, does it fit their budget without requiring sacrifices
Additionally, are they giving up something they really wanted in a home like certain features
At the sane tine, they must consider if improvements need to be made and if they do, can they afford it

Future Trade-offs: what is someone giving up today, what they might be giving up in the future, and would it be different if they waited as in the home is a good long-term investment

That is to say a buyer must consider if there improvements they can live without
Additionally, the buyer must consider if there are there features they can live without
The home buying process is important to understand, because it has an impact upon your ability to sell your home for the price you want within a time frame that suits you. Which is why we offer some insight into today's important home features and why home features matter to today's homebuyers.
Curb Appeal, Home Features and Interior Décor
How to Make Sure your Home is Listing Ready
Curb appeal, home features, interior décor are all factors that have an effect on the sale price of your home. The reality is, many sellers often overlook or make the mistake of one or more of the listed items below:
Wrong Price: when a listing price is over market value you will discourage homebuyers, it's just that simple

That is to say, you must price your home right

FSBO: selling on your own equates to no sale, slow sale or losses in net profit
As-Is Condition: undoubtedly, in today's market most people will not even consider a home that needs renovation or improvements
Dull Interior: the word dull explains it all

Undoubtedly, dull equates to lost emotionally driven purchases
Hence, by adding neutral coloring to your home's interior and make sure your walls look fresh and new

No Curb Appeal: it goes without saying; the first impression is the only impression you have to make

For this reason, you want to make the first impression good

Negotiations: reply to your offers don't play games

Because, if you ignore someone's offer in an attempt to make them nervous hoping they will increase their offer
As a consequence, their mood will change significantly
Be respectful of others and be honest

Finance Incentives: be flexible

In other words, pay closing points, provide decorators allowance or offer other buyer incentives to get your home the attention it deserves

Adversarial: negotiations are not meant to be boxing matches

Nevertheless stay positive be respect others and honest and you will see just how smoothly negations can be

You Home is not Presentable: make sure your home is peaceful for prospective homebuyer

Specifically, be low-key have no children around and no pets
How to Make Sure your Home is Listing Ready
Today housing desires have transformed significantly. As a result, experience shows the right price sells a home faster then many factors but in today's competitive market most homebuyers will not even consider a home that needs fix ups, is not energy efficient, lacks curb appeal, has missing home features and so on. Today's homebuyers desire features in a home that include:
Energy Efficient: as it lowers their monthly utility bill
Renovations or Improvements: requires little to none and because of that it is a home they can live in for a long time
Modern Kitchen: has modern appliance and fixtures
Neutral Décor: home interior and décor is neutral
Storage Space & Closet Space: has enough
Neighborhood: is it safe
Fits in the Budget: without sacrifice (also see pricing a home right above)
Outdoor Living Spaces: offers privacy and other amenities like an outdoor fireplace and so on
Long-Term Investment: is it good