Palm Canyon Drive
Start Exploring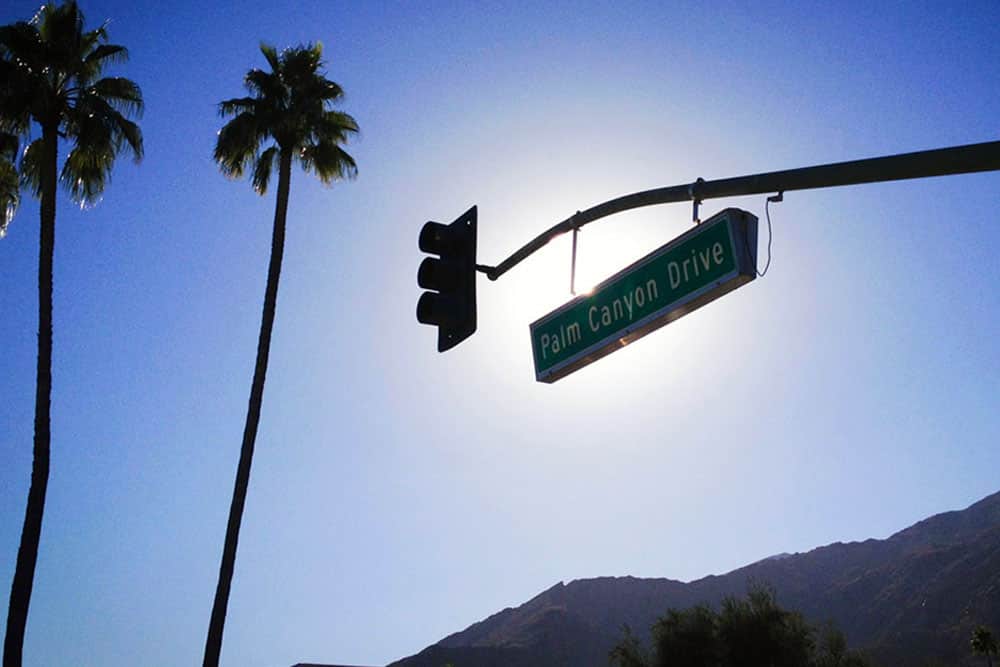 Palm Canyon Drive is the heart of Palm Springs, CA. Located in Downtown Palm Springs; Palm Canyon Drive is host to over five hundred businesses. From world-class restaurants, to 5-star hotels, art galleries, boutiques, and shops, this is not just any street! Beautifully lined with majestic palm trees continuously lit in a wrapping of sparkling lights, a walk down this street is a must to truly savor the flavor of the heart of Palm Springs.
The Downtown & Uptown Palm Springs, California
This is the place known as the Downtown and Uptown of Palm Springs, California, so, let's start exploring. Here one can find just about anything and everything to do. From shopping and dining, to art galleries and attractions, this area is a place that offers a wonderful and memorable experience. Tall, light-covered palm trees, gently shade the street as takes a daytime stroll. With the majestic Mount San Jacinto in the background, this is the area where one can find many of the city's attractions.
Palm Springs VillageFest
Palm Springs VillageFest is a street fair held every Thursday night on Palm Canyon Dr. Featuring three city blocks of entertainment, art, food, and shopping. The Palm Springs Street Fair is something you do not want to miss. A street fair unlike any other, the Palm Springs VillageFest features arts and crafts, antiques, entertainment, food, and shopping. Entertainment includes different styles of music, from entertainers entertainers including solo singers, instrumentalists, and groups.
Many Things to See and Do
Shop, Dine, & Play in the Heart of Palm Springs
Shop, dine, play, or stay, this is the area that has it all. There are several museums on Palm Canyon Dr., including the Palm Springs Art Museum, the Agua Caliente Cultural Museum, the Palm Springs Historical Society, and the Cornelia White House. So, if you are wondering what to do in Palm Springs, CA, this is a great area to start exploring.