Downtown Palm Springs
Things To Do and See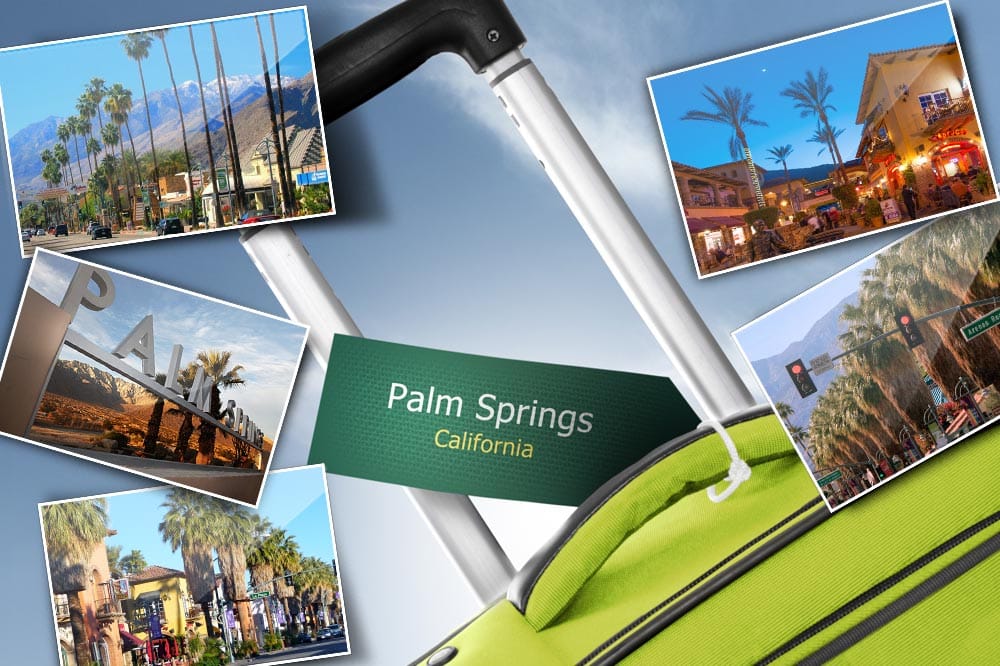 Downtown Palm Springs is one of those places that appeal to many. It is a place with things to do and see that make an experience truly memorable. A captivating small town feel, abundant with culture, is one way to describe Downtown Palm Springs. Fresh and thriving, here one can find the prefect blend of outdoor living and entertainment. From Palm Canyon Drive, to the Uptown District, Downtown is your place to shop, eat, play, or stay.
SHOP + EAT + PLAY + STAY
You Choose…
Palm Springs Shopping
A delightful place to shop, Downtown Palm Springs is home to more than 525 different retailers. The Palm Springs shopping experience in the Downtown area is an eclectic adventure. Start at the end of Palm Canyon Drive and find anything from midcentury modern artwork to furnishings, and clothing to accessories. For those who love shopping, here you can find swanky art galleries, stylish boutiques, hand crafted souvenirs, fashionable resort wear, and everything else in between.
Palm Springs Restaurants
From the tip of Downtown to the end of Palm Canyon Drive, there is an endless of amount of flavors to be savored. Palm Springs restaurants in the Downtown area go from one end of the spectrum to the other. From fine to simple dining experiences, dining in the Downtown area of Palm Springs is full of delightful surprises. Whether one is searching for a foodie experience, or simply looking to sip a glass of wine on an outdoor patio, Downtown is the place to find just about any cuisine one could be searching for.
Palm Springs Resorts
Chic boutique hotels and five-star resorts, the Downtown area of Palm Springs has a hotel experience to fit everyone's needs. Palm Springs resorts in the Downtown area include chic little unique places like the Avanti Hotel. Spa-inspired design, this chic boutique is stylish, secluded, and serene. For the perfect get away, the Rivera Palm Springs Resort is a great place to retreat. Stylish, eclectic, and cool, this place is both vibrant and playful.
Palm Springs Casino
The Spa Resort Casino is the only casino in the heart of Downtown. Perfectly situated in the center of Downtown, this Palm Springs Casino offers dining, entertainment, and a place to play and stay in one location. From slots to tables, to live events and nightlife, this is the one place you can do it Vegas Style! This Downtown Palm Springs Casino features 5 restaurants, 900 slot machines, 30 tables, and great ways to stay entertained. For the best place to stay and play in the Downtown area of Palm Springs, this is the casino for you!