Baristo Neighborhood Palm Springs
The Baristo neighborhood Palm Springs is the epitome of a great location! In fact, the neighborhood is situated so perfectly it is considered to be the gateway to Downtown Palm Springs. With an eclectic mix of shopping venues, restaurants, condos, and entertainment, this neighborhood is truly one of a kind. Close to the Palm Springs International Airport, downtown, and biking trails that will help get you moving. The Baristo neighborhood has a little something for everyone.
A Little Something For Everyone…

The Gateway to Downtown Palm Springs…
The Location
The gateway to Downtown Palm Springs, the Baristo neighborhood is unique. Made up exclusively of condos, the area is in Section 14 of the Agua Caliente Band of Cahuilla Indian reservation in the heart of Palm Springs. But, perhaps one of the most striking qualities about this quaint little area are the views. Set against the San Jacinto and Santa Rosa Mountains, this area is a product of its relationship with its surrounding natural environments. With mountains that provide a dramatic visual backdrop and shelter from the winds, residents enjoy spectacular views and the amenities of resort style living. Well positioned for growth, the convenient living and amazing views makes this an attractive area.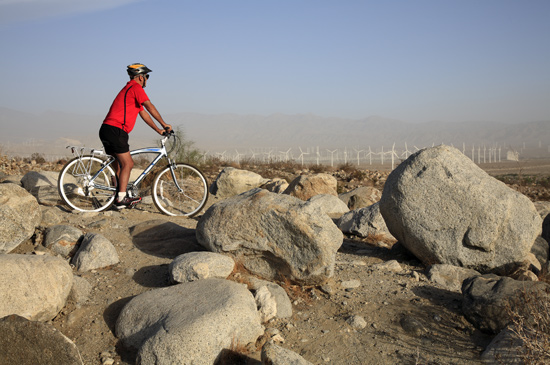 The Community
At the edge of Downtown Palm Springs is Arenas Road. Arenas Road is a thriving LGBT business district within the boundaries of Baristo. In fact, Arenas Road has everything from shopping to dining, and everything in between. What's more, it is the place to be for halloween! From the Donald Wexler designed Rose Garden to the larger than life sculpture that stands watch at Tahquitz Way. There is a great sense of community here.
A Sense of Community…
From, hosting well-known events like the White Party Weekend and The Dinah Shore Weekend, this area draws in over 100,000 people annually from around the world. An oasis for the LGBT community, the Baristo neighborhood offers a diverse and welcoming community. A cohesive environment of a varied and lively community, those living in this area work together to keep Baristo inviting, vibrant, and growing.

Something to do For Everyone…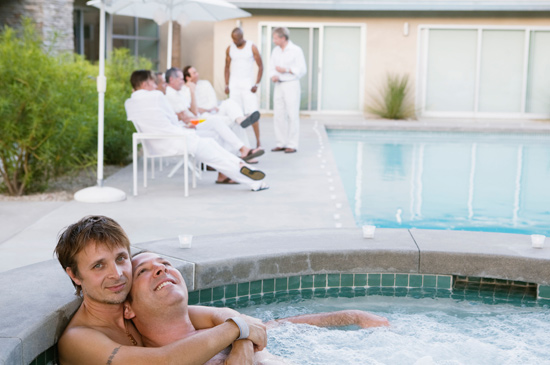 The Things To Do
Restaurants, boutiques, art galleries, clothing stores, hotels, and entertainment venues characterize this pedestrian-oriented district. Here one can find a full range of hiking and biking trails for every fitness level. As well as a senior center, a public library and more. So, whether you are looking for a place that is LGBT friendly, or simply want to live in an area that is conveniently located, the Baristo neighborhood might be the answer.
Convenient Living, Great Views, and A Sense of Community…
Discover your best life in the Baristo neighborhood in Palm Springs.