Palm Springs Neighborhoods
Some of us live in the cities we were born in, while others live in the cities they work in. But for many people in Palm Springs, it is neither where they were born, nor where they work. Rather, it is a city they discovered on their own. Whether the alluring desert enticed or seduced them, those living in the greater Palm Springs area made a conscious choice to move for reasons that were personal. From tennis and golf to plush resorts and swimming pools in every imaginable shape Palm Springs Neighborhoods are surrounded by style. Each Palm Springs neighborhood boasts its own tasteful shops, bustling eateries, swanky cocktail lounges, and communities that are as organic as their surroundings. From architecture you cannot find anywhere else to living the desert life, this is your guide to some of the most well known Palm Springs Neighborhoods.
A GUIDE TO PALM SPRINGS NEIGHBORHOODS…

Distinctive Architecture And The Unique History …
The Unique History of Palm Springs Neighborhoods
Southern California's alluring desert known as Palm Springs captivated an impressive list of talented architects. As a result, they shaped not only modern architecture, but also the greater Palm Springs area. Today, many of the neighborhoods in Palm Springs can attribute their character, unique history, and distinctive architecture to these architects. From the 20s to 30s R.M. Schindler, Richard Neutra and architect, Albert Frey began a distinctive career that forever changed the area's design aesthetic. From the 40s to the 70s modernists such as William F. Cody, Donald Wexler, and E. Stewart Williams created an architectural treasury of great importance and innovation in and around the Palm Springs area. However, for the most part, Palm Springs remained a sleepy seasonal village for affluent snowbirds through the 40s. That is, until Hollywood's ingénues and elite, discovered that Palm Springs was the perfect playground to frolic discreetly. With a tail-finned postwar America gathering under the invigorating sun, Palm Springs began to emerge as the place to be.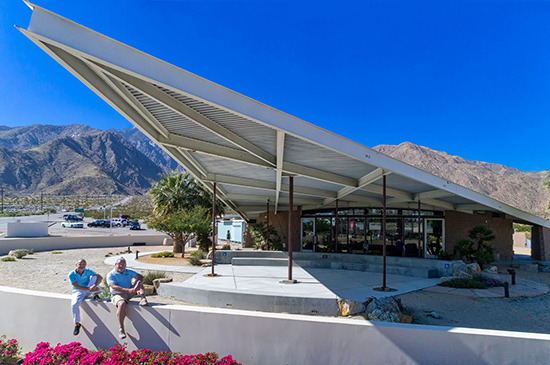 The Architecture
When you tour the Palm Springs area it reveals more than individual buildings. Palm Springs has one of the largest concentrations of modern architecture in the country! From some of the purest examples of International Style to the Jetson-esque commercial buildings called Googie. The architecture celebrates the desert. By using the sun to paint patterns, and making sure that every house appears to have nothing for a neighbor but the mountains themselves, there are many stunning neighborhoods in the Palm Springs area.
Stunning sights and rich legacy…
Palm Springs modern architecture is more than just cool, it's beautiful and important. Whatever desert modernism is, you are sure to find it the second you enter town. Whether by air (Donald Wexler designed the Palm Springs Airport), or by road (Albert Frey Frey's wing-like Tramway Gas Station), modernism can be found in every part of this beautiful desert oasis.

A Look at Some of the Palm Springs Neighborhoods…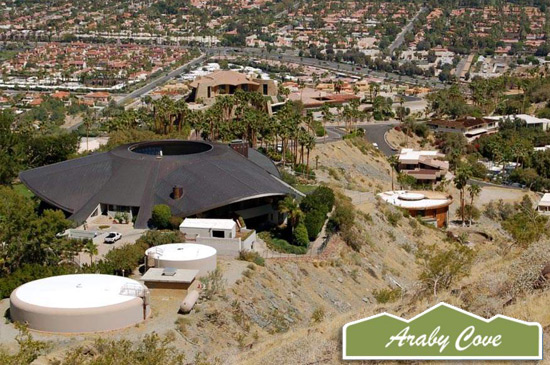 Araby Cove
Neighborhood
With homes dating back to the 1920s, the architecture is eclectic. Here one can find a full range of architecture options from sprawling ranch style to understated modern. Artistic and charming, Araby Cove is a hillside harbor. From stunning mountain and desert views, to naturally beautiful and protect land, Araby Cove embodies the natural beauty of the surroundings.
With homes dating back to the 1920s, the architecture is eclectic…
In fact, some of the most dramatic vistas stretching from the Indian Canyons to the south can be viewed here. From the San Jacinto Mountains to the west, and to the wind turbines and beyond, this area is both wild and beautiful. Secluded, quiet, and out of the fray, Araby Cove is truly a jewel of the city.
A Look At The Deepwell Estates…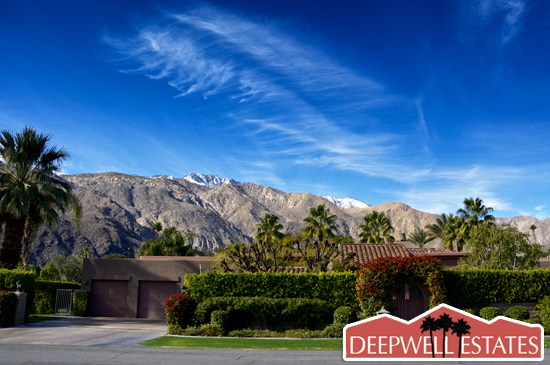 Deepwell
Neighborhood
Deepwell Estates an area of Palm Springs, CA has a long and colorful history. In fact, it was here that scientist Henry Person bought property and dug a well. At first glance, the name Deepwell seems strange in a desert community, but it is when you understand the story behind the name it starts to make sense. Henry Person was a curious scientist that drilled for water in this area. At 100 feet he hit water, but decided to keep drilling. In doing so, he created the deepest well in the Coachella Valley.
The neighborhood is regarded for its concentration of midcentury modern homes…
Over the years, some of the most notable celebrities lived in Deepwell Estates including Tippi Hedren, Loretta Young, William Holden, Eva Gabor, Carmen Miranda, Jerry Lewis, Liz Taylor, Richard Burton and Eddie Fisher.
A Look At The El Mirador Neighborhood…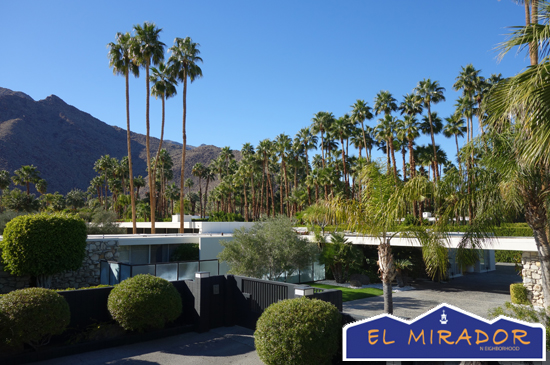 El Mirador
Neighborhood
Known originally as to Bel Desierto neighborhood, El Mirador has quite a history. The story of El Mirador begins on New Years Eve in 1928. It was the grand opening of El Mirador Hotel, one of the grandest, most fashionable resorts in town. In fact, Hollywood celebrities and business tycoons were on hand to celebrate the new hotel. With 165 rooms, an Olympic-size swimming pool with five diving boards, and an underwater window, it was a palace of splendor.
Although it remained a glamorous desert getaway for years, thriving even throughout the Great Depression, El Mirador Hotel eventually closed. The buildings were sold to, the Desert Regional Medical Center which still stands today.