Best Neighborhoods in Palm Springs CA
For those who are thinking about moving to the Palm Springs area, we offer some insight on the best neighborhoods in Palm Springs CA. With countless masterpieces of midcentury architecture sprinkled throughout the Palm Springs area, each neighborhood has its own distinctive characteristics. From Araby Cove to The Movie Colony, keep an eye on the street signs next time you cruise around Palm Springs and you will likely notice signs that identify each unique area. It's no exaggeration to say that openness and friendliness are what you will get in the Palm Springs area. Palm Springs is a fabulous playground for anyone seeking warmer weather and a more relaxed lifestyle. Not to mention that fact that you can see the jewel-tinted sunsets splashed across Mt. San Jacinto from the comfort of your backyard every night.
Whether you are from Chicago, New York, Boston, or Seattle, Palm Springs Offers Warmer Weather & A More Relaxed Lifestyle…

Here Are Some Of The Best Neighborhoods in Palm Springs CA…
Deepwell Estates
Deepwell Estates an area of Palm Springs, CA has a long and colorful history. In fact, it was here that scientist Henry Person bought property and dug a well. At first glance, the name Deepwell seems strange in a desert community, but it is when you understand the story behind the name it starts to make sense. Henry Person was a curious scientist that drilled for water in this area. At 100 feet he hit water, but decided to keep drilling. As a result, Henry Person drilled until he hit 630 feet, thus the name Deepwell Estates was coined. Here one can find homes from the mid-20th century, to environmentally "green" houses. The area also has a variety of landscapes. Deepwell is a mecca for bicyclists, joggers, and dog walkers!
Deepwell Estates Community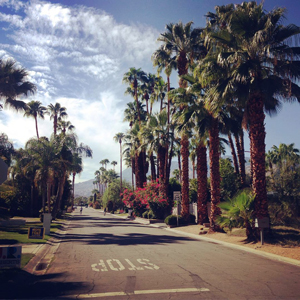 With plenty of wonderful social events and many residences love to jog, cycle and walk their dogs on the beautiful roads where they often meet and get to know their neighbors. It only makes sense that so many celebrities have been drawn to the stylish Deepwell Estates community over the years, such as Tippi Hedren, Loretta Young, William Holden, Eva Gabor, Carmen Miranda, Jerry Lewis, Liz Taylor, Richard Burton and Eddie Fisher, among others. With a variety of landscapes that include creative and visually stunning views, it's obvious that residents take great pride in their properties.
Annual Events
The community has many annual events. Each giving you the opportunity to meet new people. From their August Summer Survival an evening cocktail party to the their Garden Walk. It is the openness and friendliness of residents that make Deepwell a desirable place to live. With plenty of great food, and conversation, Deepwell Estates is a great place to live.
Vista Las Palmas
Vista Las Palmas is an exquisite neighborhood of lovingly restored Mid-Century homes. With homes dating back to the 1950s, the architecture is stunning. Here one can find a full range of mid-century modern design options from Swiss Miss A-Frame to iconic butterfly roof houses. In the 1950's celebrities from Los Angeles used Vista Las Palmas as their desert retreat from busy work schedules. In fact, Marilyn Monroe, Dean Martin, Peter Lawford, Colonel Tom Parker, Debbie Reynolds, Joan Collins, George Hamilton, Kirk Douglas, Dinah Shore, John Phillips, and Trini Lopez have called this area home.
Vistas Las Palmas Lifestyle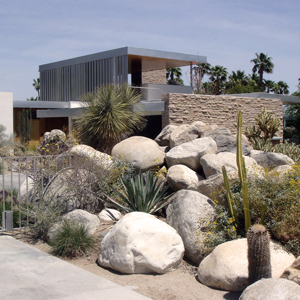 For those looking to take advantage of the crisp, dry desert climate and beautiful mountains views, this is the area for you. If modernist design is what you are after, there are 330 home designed by some of the most famous mid-century modern architects. From Charles Dubois to William Krisel, this is one of the best architectural tour in Palm Springs. What's more, is that one can gaze across the desert floor to Mt. San Jacinto.
For the Relaxed Desert Lifestyle
Aside from the unique curb appeal of many homes in the area, this neighborhood is made up of people who care. In fact, the neighborhood organization donates money each year to local charities. And, residents share an interest in preserving the history and architecture that so perfectly complements the desert landscape. For anyone looking to live in an area known for its midcentury modern design. Vistas Las Palmas if the perfect place for the distinctive homeowner who wants the relaxed lifestyle of the desert.
This desert oasis is a mecca for outdoor adventure, all year round…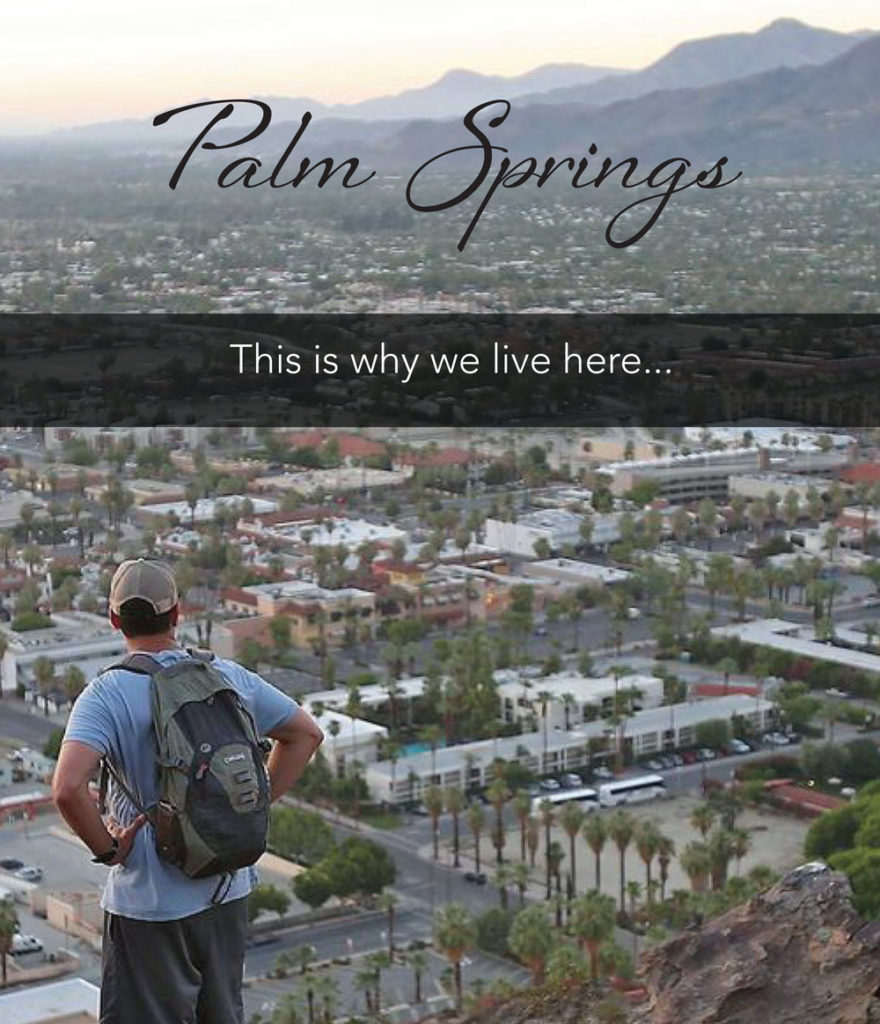 The Mesa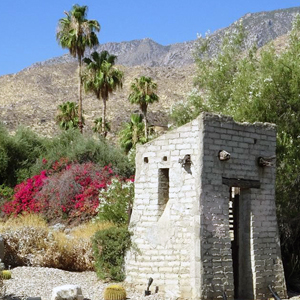 With an eclectic array of architectural homes styles, set against the beautiful mountainside. The Mesa offers a unique blend of old Palm Springs and modern living. Not only is the neighborhood charming, it a nature lovers paradise. With rugged terrain, natural streams, and jagged peaks, this neighborhood has an awesome setting. The Mesa is the perfect neighborhood for those who are inspired by hillside living. With narrow, winding streets sprinkled with beautiful architecture, The Mesa is both private and secluded.
A Little Slice Of Paradise In The Desert
A little slice of paradise in the desert is what comes to mind when thinking about this wonderful Palm Springs neighborhood. Nestled at the base of the San Jacinto Mountains just south of the village and west of where Palm Canyon Drive curves to become East Palm Canyon, The Mesa is a vibrant neighborhood. If you are looking for a place with friendly residents and love nature and shopping, this neighborhood is for you.